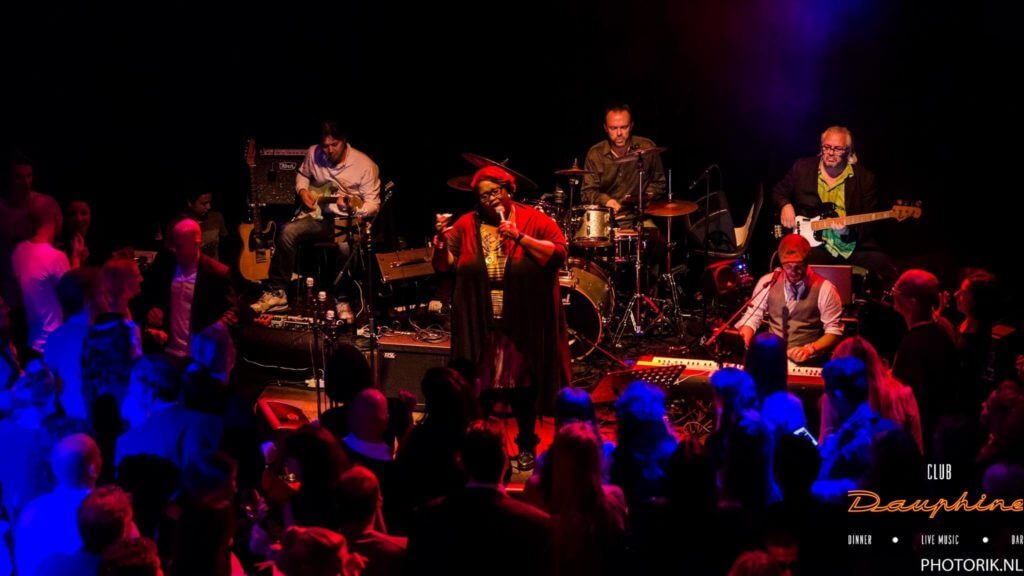 Club Dauphine
Every Fridaynight you can find live music in the atmosphere of a New York nightclub at Club Dauphine. A place where you can enjoy an evening of jazz, pop, funk, nu-soul, bossa or old school soul. At half past eight we open the doors to serve you a delicious 4-course dinner at your table close to the stage.
You can also choose to have a drink at the bar while listening to the band led by Roger Happel. Saxophonist Candy Dulfer is the musical advisor of Club Dauphine, and when she has no other obligations, there is a chance to watch her perform with the band.
Program
Every Club night there will be a well known artist and a number of upcoming talents. The actual program is a surprise but we guarantee an eclectic night full of jazz, pop, nu-soul, bossa or old school soul.
Tickets
Reservations are possible for dinner tickets and bar tickets.
Openinghours
Club Dauphine is open every Fridaynight from: 7:30 p.m. till 2:00 a.m. Dinner is served from 8:00 p.m. till 22:30 p.m.
RESERVATION
RESERVATION IS POSSIBLE FOR "DINNER-TICKETS" AS WELL AS "BAR-TICKETS". IF YOU WANT TO VISIT THE CONCERT LATER IN THE EVENING YOU CAN BUY A TICKET AT THE DOOR